Date/Time
Date(s) - 20/02/2019
6:30 pm - 8:30 pm
Location
Galvanize - New York
Categories
Are you interested in understanding the tools that make cryptocurrencies like Bitcoin, Ethereum and EOS possible? Want to know how blockchain and smart contracts are being used to build the future of the internet, money and how people transact with each other?
This workshop will teach you the innovation of blockchain technology, and how this distributed technology is a new form of software allowing networked computers to collaborate in ways that weren't possible before. You will leave the class being able to explain core concepts and applicable use cases to friends and colleagues.
The 2 hour workshop is designed for absolutely anyone! Whether you are a veteran of the tech industry or have no tech background at all we invite you to learn the fundamental concepts that make blockchains and smart contracts such a novel tool and how you can utilize them to leverage real life use cases.
Topics covered include:
Technical overview: Hashing, Mining, Nonces and Difficulty
Decentralized vs Distributed
Consensus Mechanisms: Proof-of-Work and Proof-of-Stake
Smart Contracts
Real World Use Cases
Instructor: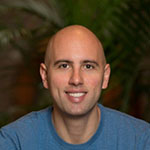 Solomon Lederer Ph.D. has over 15 years of technical experience in computer system design and programming. He has been teaching about blockchain and Ethereum for 3 years and recently co-authored Blockchain: A Practical Guide to Developing Business, Law, and Technology Solutions. Prior to working on blockchain technology, he worked at The Wall Street Journal, Morgan Stanley and BAE Systems, where he held a DoD TS (top secret) clearance to develop a novel mobile ad-hoc network for the US Air Force.
What Our Students Say:
"Great overview on blockchain, bitcoin and real-life applications of the technology."
– Lisa Yokoyama, VP Digital Product, American Express
"The instructors were on steriods! Hold onto your hat and enjoy the Blockchain ride."
– Cathy Smith, Developer, UBS
"Great overview and hands on training of blockchain with real world applications and use cases. Highly recommend and looking forward to attending future sessions.."
– Dori Liszkai, IoT Security Specialist
"Made the business case for blockchain technology clear"
– Thomas Strahm, Visiting Scholar, Columbia Law School
Seating is Limited. Sign-Up Today
Clients have included Fortune 500 executives, members from the academic community, government officials, technologists, and hobbyists. If you or your company have any questions or are interested in receiving private or personalized consultation, please email info@blockmatics.io