Date/Time
Date(s) - 01/05/2019
1:00 pm - 5:00 pm
Location
207, third floor
Categories
Would you like to have a good reliable way of investing that would consistently grow your wealth without taking hardly any of your time?
It has been discovered that all the TOP 200 Richest People In the World by Forbes Magazine have one thing in common- they let their money work for them instead of swapping their time for the money. As Warren used to say: " Do you know that if you don't earn money while you sleep, you are gonna work till you die? ".
Who is this seminar for?
That is exactly what this free Introductory investing tutorial is going to be about. This tutorial is for you if you are interested in knowing how the rich get richer, this tutorial is for you if you are ready to start earning passive income by learning the arts of trading and investing; this tutorial is for you if you want to stop swapping your time for money and get your LIFE BACK to do the thing that you really want to do. This tutorial is for you if want to become FINANCIALLY CONFIDENCE because you have acquired a life skill that is able to earn you money anywhere, anytime that you want.
This Seminar is not for
Unfortunately, this tutorial is NOT for you if you intend to gain only one LINEAR income for the rest of your life, which is the income from swapping your time for money. This tutorial is not for you if you want to change your life by doing nothing or not taking massive action. This tutorial is also not for you if you don't want to learn the skill to achieve passive residual income so that your money is working for you.
Who are we? We are the U.K number one financial education company that has consistently won the top financial education awards from 2015 to 2018. Many ordinary people have been successfully trained by us and go on to make use of the art of trading and eventually having to achieve a career change and finally being financial;y independent.
If you realize your self-worth and genuinely want to gain an edge of the financial markets, I'm inviting you to come to our free tutorial seminar, to explore your financial journey
What are you going to learn?
1) The power of big picture – how to get your money to work for you.
2) Economic cycles – which assets to invest/trade right now that is able to consistently grow your wealth?
3) How to make money even if you lose 4/10 of your trades?
5) The combination code to get the money out of the market consistently.
6) the S.M.A.R.T way to invest.
7) Why you should not spend more than 30 minutes a day in trading and investing. The Secrets of achiving financially free.
 SUCCESS STORIES
Since starting his investment training courses in the year 2000, there have been 1000's success stories. Here is just a sample of the numerous success stories after people have attended his 2 day investment training course…
"This course has truly changed my financial destiny and that of my family. This month I have made £48,000 from trading" Mr S Ball, Gloucestershire
"I started investing £1,000 and within 10 months I have made £155,500 profit." Ms Idit Gold
"I applied the strategies that I learnt on Darren Winters course and turned £6,000 into £12,500 over a 5 month period" Mr A Mahdavi
"I attended this course over a year ago. I started with £2,000 and now have well over £10,000 of profit. Thank you Darren." Dr A Elghamaz
"I started with £3000. By the end of the month I turned this into just over £3620, a gain of over 20%." Mr S McKinley
"Using what I learnt on the course I turned £1,000 into £103,000 within 12 months" Mr A Gudka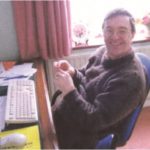 "John Sandell – ReviewsI manage both mine and my wife's Stocks and Shares ISA. Since doing this course I've achieved my target of 20% profit per year for 3 years" Mr J Sandell
"I was stuttering along buying shares through a well known tip sheet. But since the course I have built up £5,000 to over £15,000." Mr R Dewar
If anyone is looking for proof of our Success Stories then the above is only the beginning of what can be achieved after attending one of our 3 -day Forex and Stock Market Training Courses!
RISK
As long as you did the 10 mins exercise, If you don't make 10 times back of your initial investment within 24 months time, we provide 100% refund back and you can keep the course material.
---
For further questions: call 07519501616.
Guarantee:
If you don't make 10 times back your initial investment, as long as you follow the little homework that we gave you every week, we guarantee that we will refund all of your money back to you. As a bonus, we will also personally give you an extra 500 pounds if you fail.